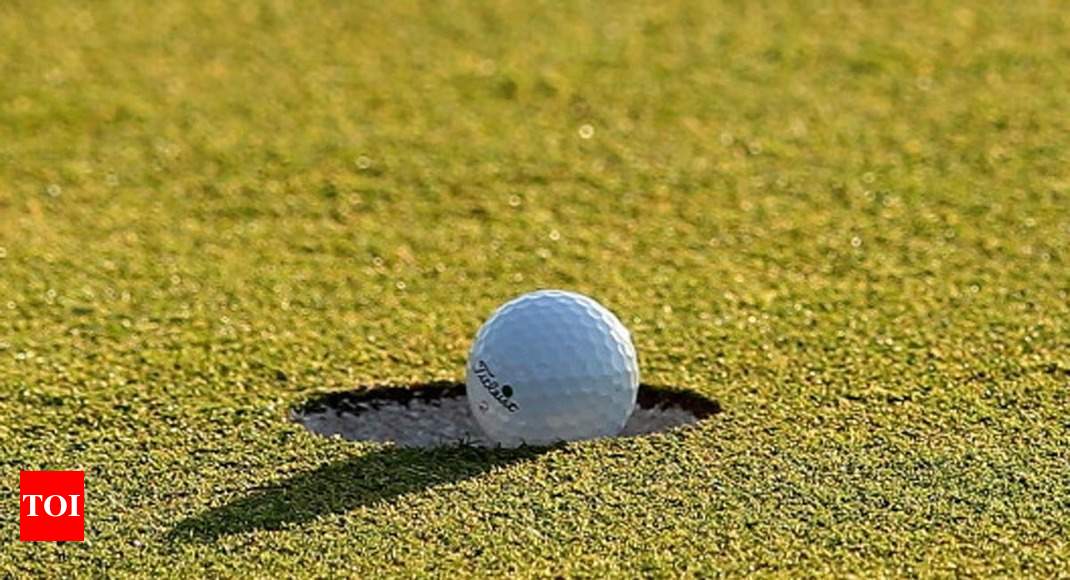 NEW DELHI: The conduct of the European Tour-sanctioned $1.75 million
Indian Open
golf tournament this month is in jeopardy. The
Indian Golf Union
(IGU), which holds the hosting rights of the prestigious event, is battling on several fronts.
The IGU has been derecognised as national sports federation (NSF) by the sports ministry. To make matters worse, its primary financial advisor for the Open terminated its three-year contract with the federation earlier this week and demanded a refund of $200,000 (Rs 1.4 crore).
The IGU is also fighting several cases in different courts of India, filed by its own state associations from West Bengal, Tamil Nadu and Karnataka. TOI has accessed an internal mail exchanged between IGU's director general (DG), Major General B Bhushan (retd), former IGU president Satish Aparajit and current treasurer Ishwar Achanta, among others, where Bhushan has stated: "We have spent almost Rs one crore on fighting legal cases and will continue to spend more on legal cases."
It's been learnt that the IGU's funds are drying up due to the ministry's derecognition and huge payments made to the lawyers. The IGU is already on a ventilator as far as the ministry's recognition is concerned. After ministry refused to grant it recognition in April 2018 following the violation of the sports code 2011, the IGU sought an interim extension from the ministry, which expired on December 31, 2018.
However, the IGU again appealed to the ministry for further extension of the recognition with a promise to conduct their annual general meeting (AGM) and hold elections. That extension ran up to February 28, 2019, which has now expired.
TOI has accessed the letter written by the IGU on February 18, 2019, where the federation has again appealed for an extension of 60 days, with a view to host the Indian Open.
"As there are major international events and national coaching camps scheduled in the month of March and April, we would request the support of the sports ministry. Accordingly, may I request you that the recognition of the IGU may be further extended for a period of 60 days," stated the letter.
However, the ministry has doubts over IGU's intentions and is having second thoughts. It's been learnt that the ministry may not grant the extension to the IGU, which will put the conduct of the Indian Open in serious doubt.
On the financial front, IGU's main financial advisor – Dubai-based firm MP & Silva – have shot off a strongly-worded two-page letter to the IGU, terminating its contract and demanding the refund of its security deposit of $200,000.
TOI reached out to both Aparajit and Achanta, who expressed confidence that the Indian Open will be conducted smoothly despite the ongoing legal cases. The Indian Open is scheduled to be played from March 28-31 at the DLF Golf and Country Club in Gurgaon.